High speed boat, competition and a wet look
Camp Kalvøy is an extraordinary team-building. Three central actors in onshore and water activities cooperate to provide to your team, an exciting day filled with speed, excitement, and the battle of the archipelago!
From NOK 4000,- pr person
A high speed RIB will pick you up in Stavanger city center. You will wear warm clothes and glasses. Hang on !
"Wet and delicious" is not a course, nor is it a trip, it is just fun in a kayak for 2-3 hours.

Dry up after the "wet look" session, be ready for some very funny games and competitions.
Complete program
Camp Kalvøy is organized by three central actors and collaborators:
The RIB tour

We will start the event by enter the high speed RIB in Stavanger city center. From here you will be transported to Kalvøy and the base camp for this very special events.
Before you start the offshore race, you will have alpin glasses and an warm coverall. From Stavanger city center to our basecamp it takes 20 minutes. I just say it, hang on.
The kayak session
While arrivel at Kalvøyparken, there is 5 minutes walk on gravel road to the base camp. In the basecamp, you will have drysuit, neoprene shoes and gloves before we enter the water.
This session is not a kayak course, it is not a tour, just a lot of madness, in the sea, in a kayak, under a kayak and maybe on the top of a kayak. We promise you a wet look and laughter guarantee.
The game and competition session
Dry up, get ready for competition. You will be divided into several teams. The exercises? Let us give you some keywords:
Balance
Cooperation
Hit the hole
Coordination
Get ready for a nice hot meal. You have deserve it, thats for sure. Drink a bear or a glas of red-wine, lean back and take a rest and wait for the dinner. Are you or you team the winner? We let you know during the dinner.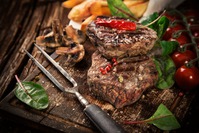 Departure Stavanger
Everything has an, also Camp Kalvøy. We hope you have had a nice day and evening? When you are ready to return, we are.
A high speed vessel will take you to Stavanger city center, maybe you will end the evening in a pub for a last one?